Join our team
On-call firefighters
An on-call firefighter is someone who is employed by a fire and rescue service and is 'on-call' to respond to a range of emergencies. They will respond from home, or another place of work, where they have everyday lives and jobs - until their pager sounds and they respond as a firefighter within their community.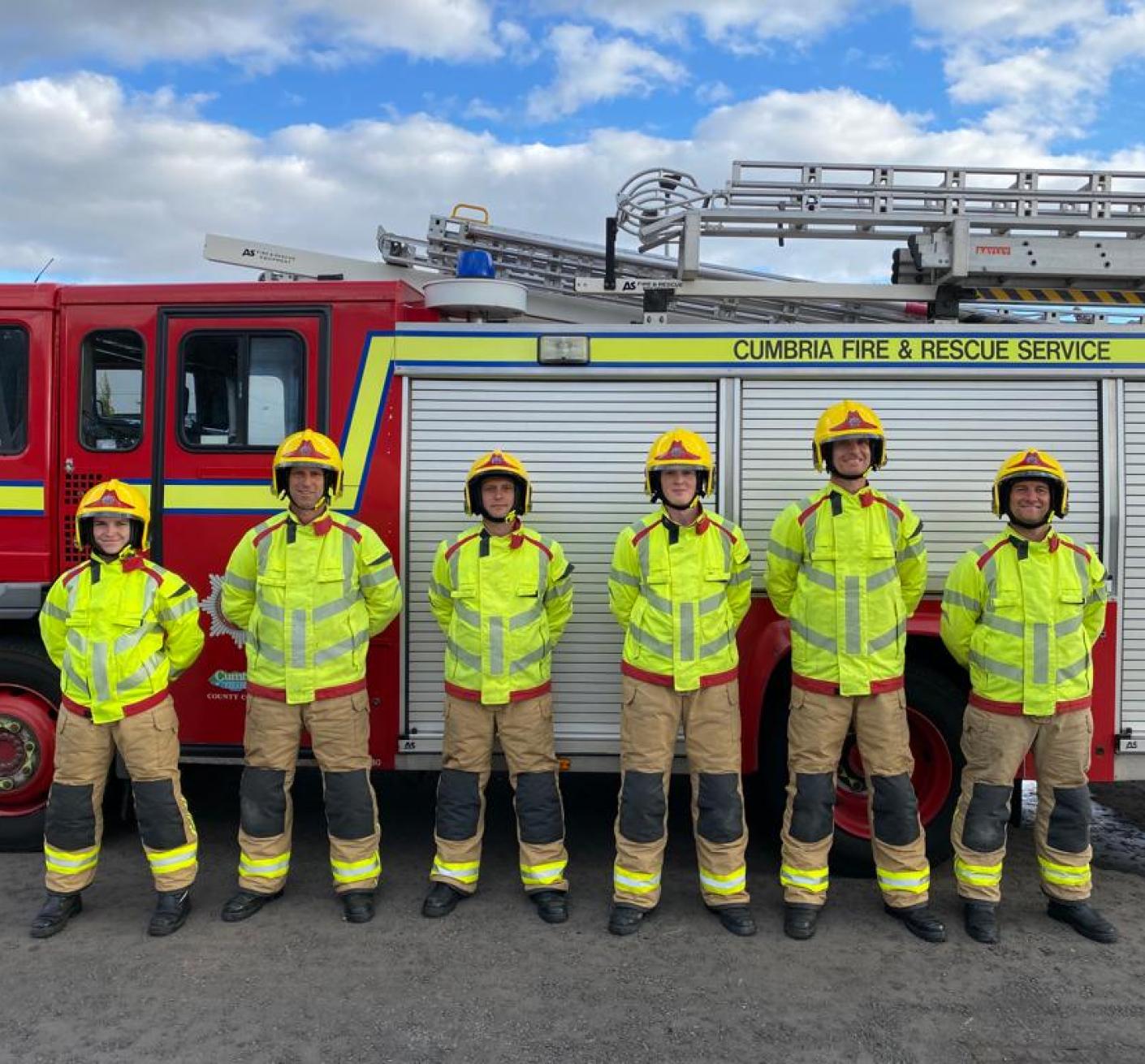 An on-call firefighter is a person who is 'on call' to respond to a range of emergencies. They are doing everyday jobs (for example, shop workers, office workers, mechanics, etc.) until the call comes, then they become professional firefighters. They may be 'part-time', but they are trained and capable people in the front line, saving lives. On-call firefighters are paid for their services, they receive thorough training plus all there is to know about emergency situations.
On-call firefighters do not just fight fires. As an on-call firefighter you would be involved in a wide variety of situations which can include incidents ranging from floods, road accidents and chemical spills to fires.
On average, you could be called out two or three times a week for a couple of hours. Each station is different and some are busier than others. If you can't be available all of the time it's not a problem. The Service is particularly keen to hear from people who are available during weekdays and weekends.
On-call firefighters come from every walk of life, including shopkeepers, builders, plumbers, farmers, secretaries, engineers and directors of companies together with people who are not currently employed. Previous experience is not required thanks to the comprehensive training programme.
What is important is that you are enthusiastic and can meet certain essential requirements. One of these is that you must be able to respond quickly to the fire station after being alerted by the pager that Cumbria Fire and Rescue Service provides to all its on-call firefighter personnel. This can be physically demanding and therefore physical fitness is of utmost importance.
If you can answer yes to the questions below, you could be what we are looking for in an on-call firefighter:
Are you 18 or over?
Do you live or work near a fire station in Cumbria?
Can you provide week day cover (8am to 6pm) and weekends?
Can you work at heights?
Can you work in confined spaces?
Are you calm under pressure in distressing situations (eg road traffic collision)
Are you able to work as part of a team?
Are you able to develop your skills and work independently?
On-call firefighter information guide
Read more about becoming an on-call firefighter.
Application process
The stages below outline each step of the application process.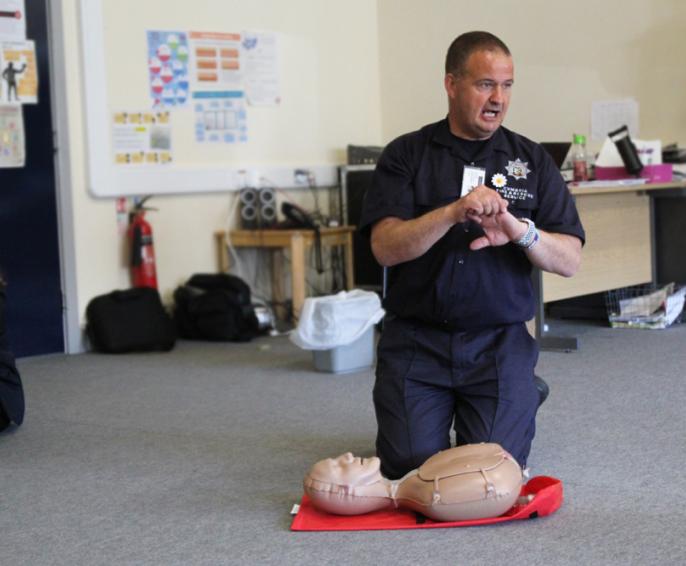 Stage 1 - Initial contact
Register with the National On-call Website via: www.oncallfire.uk.  
Contact your local fire station and attend a drill night to see what it's like to be an on-call firefighter.  
Contact our team of On-call Support Crew Managers.  
Discuss availability of hours.
Complete online application form.  
Complete 124a form which highlights the provision of hours covered. This is a crucial part of your application.
Stage 3 - Physical and written assessments
Participate in physical tests including Bleep test or Chester Treadmill Test, hand grip, ladder lift, ladder climb, equipment assembly, rural equipment carry and confined space tests.  
Participate in a mental agility test. This is a 15 minute timed test, designed to assess your mental agility, numeracy, literacy and problem solving skills.
The purpose of the interview is to assess your general attitude for the role an on-call firefighter.  
We encourage you to give examples about your own experiences and behaviours that demonstrate our Core Values. You will be marked against our core values and the role map requirements.
Invitation to be examined by the Occupational Health Physician.  
Complete a questionnaire covering your medical history. They may request a copy of your medical records from your GP.  
An eye test will also be required.  
The medical will include a physical examination and a range of tests including: hearing test, lung function, blood pressure test.  
CFRS require candidates to meet the eyesight standards for the Fire Service and DVLA Group 2 licence.  For further information, please visit: www.fireservice.co.uk/recruitment/eyesight/
Need to provide two references:
Current/previous employer
Personal character
If you successfully pass each of the above stages, from assessment to pre-employment checks, you will be offered a role as an on-call firefighter.  
You will receive a contract of employment which details your terms and conditions as an employee of CFRS, including your agreed hours at your local station.  
Your Availability Form (124a Form) forms part of your contract of employment.