Cumbria Fire & Rescue Service remind residents to keep safety in mind this Easter
With warmer weather arriving over the Easter weekend, Cumbria Fire & Rescue Service are asking people to take extra care to ensure everyone has a safe and enjoyable Easter.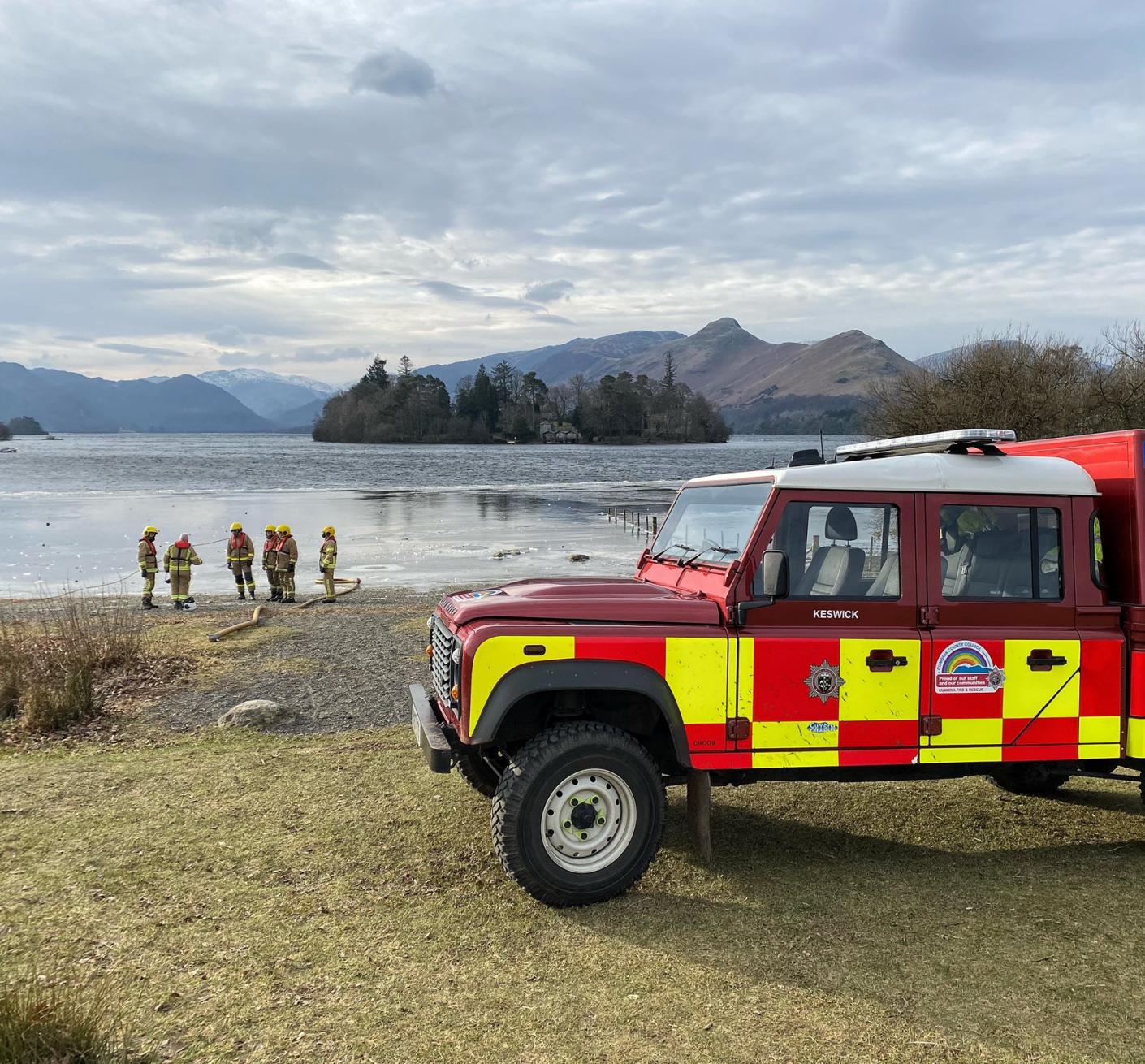 Firefighters are asking people to take a few minutes to read our advice to staying safe on our roads, in the garden, around water, and when enjoying Cumbria this weekend:
 
Outdoor safety
Barbeque safety:
Many people will be dusting off the BBQ for the first time this year. Make sure it's a weekend to remember for the right reasons:
Ensure BBQs are sited away from any overhanging trees and shrubs.
Keep BBQs away from sheds, fences, garages, and the house.
Keep a hose or bucket of water on hand for emergencies.
Do not use petrol or accelerants to light your BBQ.
When your BBQ is finished, let hot coals cool on bare earth, DO NOT put them into a wheelie bin.
Do not take BBQs into the open countryside/moorlands. Public Space Protection Orders ban their use in many areas.
Countryside safety: 
Help us keep Cumbria safe and prevent outdoor fires, or even worse, any wildfires this weekend:
Do not take BBQs into the open countryside/moorlands. 
Take rubbish home or dispose of it responsibly.
Ensure cigarettes are extinguished and disposed of responsibly.
Water safety:  
Even though the weather outside is warming up, it doesn't necessarily mean our waters are warm enough to swim in. Cold water shock can cause muscle cramps and breathing difficulties and quickly lead to drowning.
Resist the urge to jump into open waters, hidden debris and rocks can cause you to get trapped.
Float to Live – if you do find yourself in difficulty in the water, float to live – if you can't swim to safety, float on your back with your arms and legs out like a star and shout for help.
Never enter the water to help someone else in difficulty. Call 999 immediately.
 
Driving safety: 
Whatever your mode of transport this bank holiday stay safe.
Speed kills – slow down, watch your speed and ensure you arrive safely at your destination.

Switch mobile phones off and place them in a safe place before your journey begins.

Book taxi's ahead of any nights out.  Never be tempted to get behind the wheel after drink or drugs! 
Safety at home
Cooking safety:
Keep cooking areas clear of flammable items, such as tea towels and oven gloves, and never leave cooking unattended.
Keep an eye on children if they're in the kitchen – never leave them alone in the kitchen when cooking. Keep matches and saucepan handles out of their reach.
If you do need to leave the kitchen whilst cooking, take pans off the heat or turn them down to avoid risk.
Never leave candles unattended or in reach of children or pets.
Make sure you have an escape route planned in the event of fire, and ensure everyone in the household knows it, including visitors.