Safety at home
Smoke alarms
Smoke alarms can save lives, but only if they are working. Test yours weekly.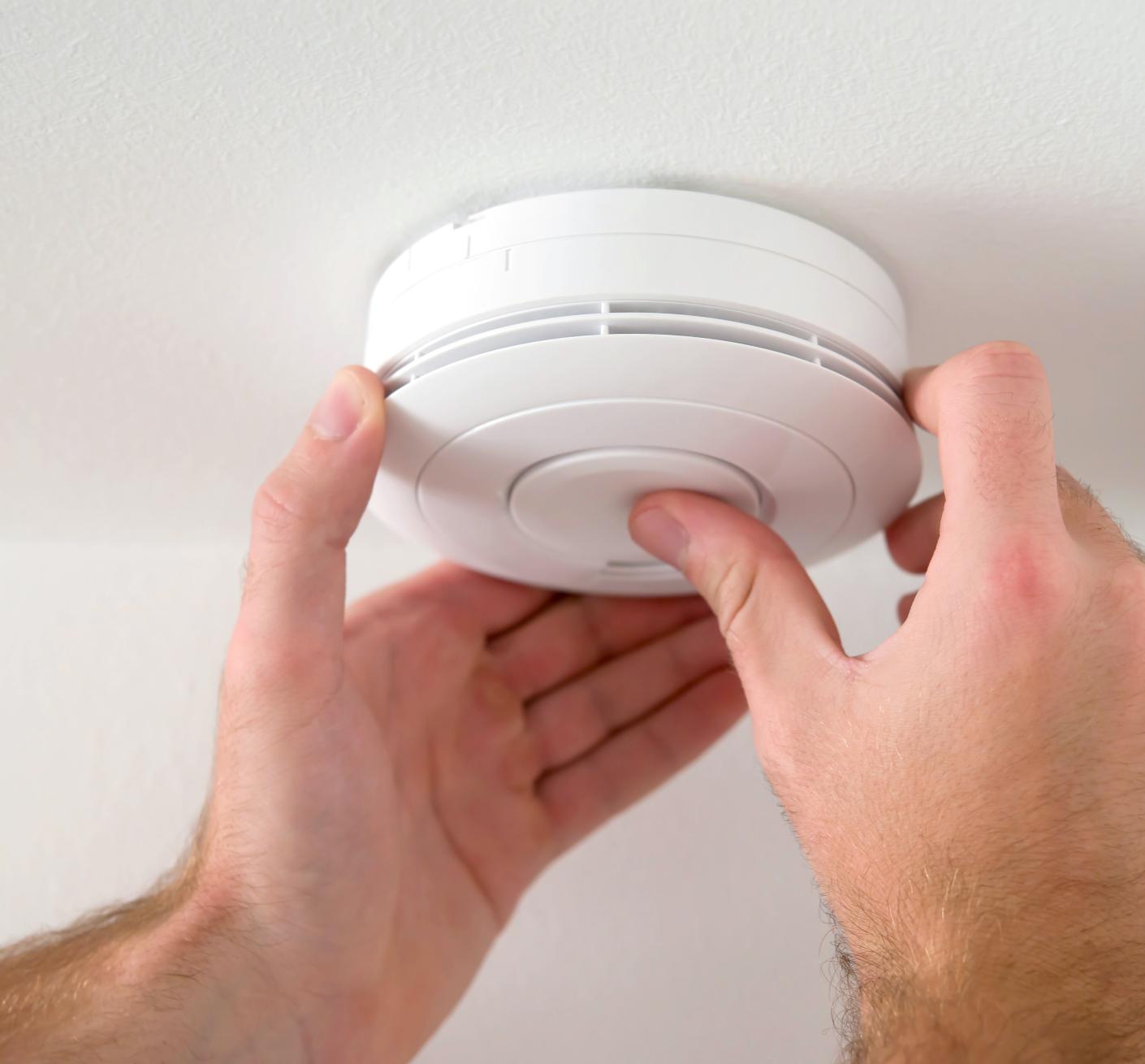 The early warning that saves lives
 
Most fires at home start accidentally – and the effects can be devastating. A smoke alarm helps to provide an early warning, and time to escape – which really does save lives. 
Smoke alarm or heat alarm – what's the difference? 
 
Smoke alarms detect smoke – fit them in all rooms where a fire might start. But in smoky or steamy rooms like your kitchen or bathroom, a heat alarm is more suitable. These alarms go off when the room reaches a certain temperature. They are just as easy to fit as smoke alarms, and you can buy them from as little as £10 from DIY stores and online.
 
Smoke alarm advice
Don't just fit a smoke alarm in your hall and landing – also fit them in any room where a fire can start. For example, any room where you smoke or leave appliances plugged in.
Smoke alarms are not suitable for kitchens but heat alarms are. Fitting a heat alarm in your kitchen will give you warning of an increase in temperature caused by a fire but will not be set off by cooking fumes. 
Some battery or mains alarms can be interlinked, so that when one alarm detects a fire they all go off together, giving you warning wherever you are in your home. This is particularly important where a person has any issues that may prevent or delay their escape to ensure they are alerted to a fire as soon as possible.
If you choose to have a mains-powered alarm, make sure it's installed by a qualified electrician.