Cumbria hosts successful Women in the Fire Service event
Cumbria Fire and Rescue Service has held a successful event to promote and celebrate the role of women in the fire service.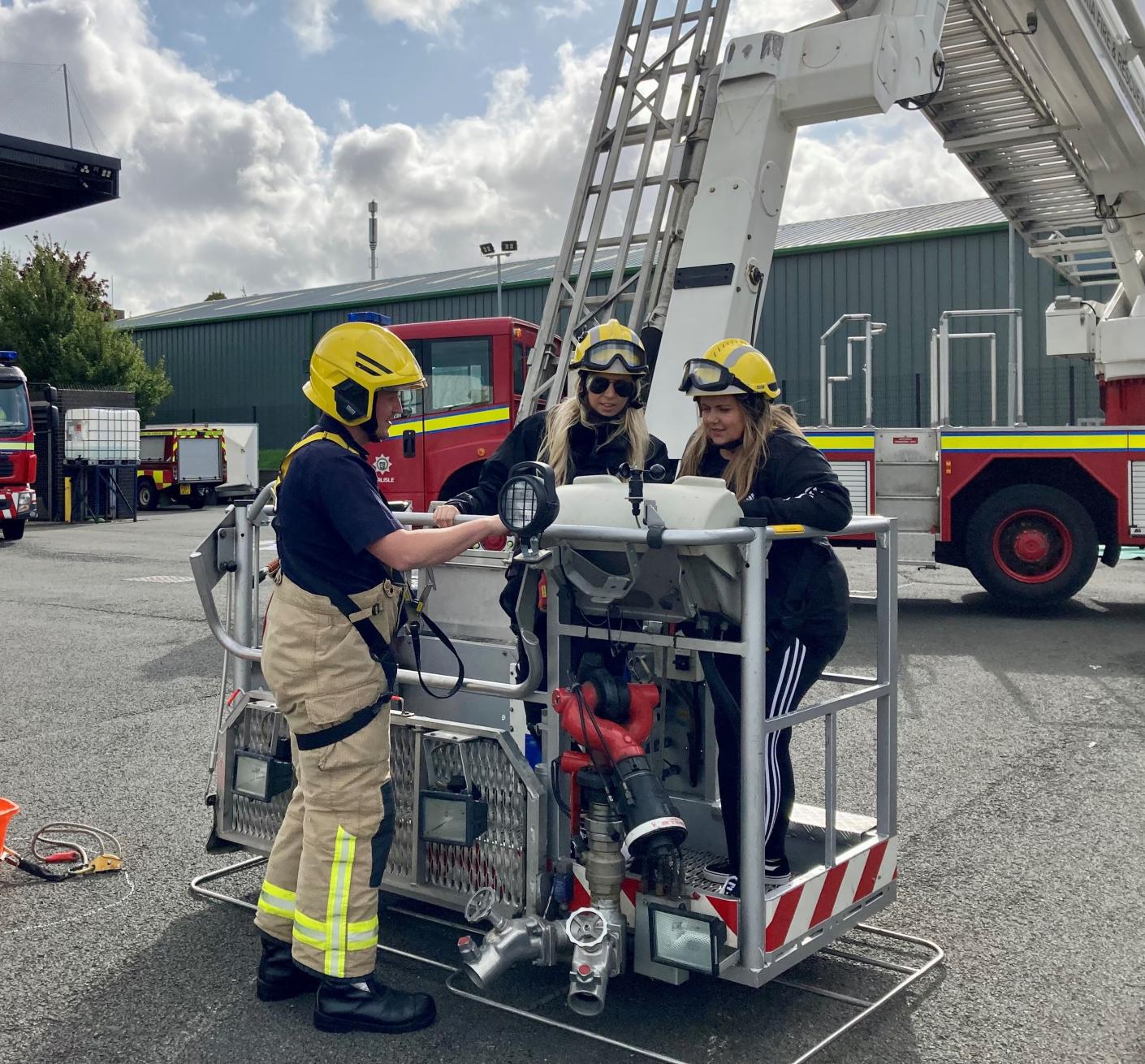 Carlisle East fire station played host to the Women in the Fire Service's (WFS) North West regional event, which was attended by delegates from services across the region and featured a range of presentations, workshops and practical demonstrations.
Following a launch from Rick Ogden, CFRS' Chief Fire Officer, and Jenny Nangle, the Regional Lead for WFS, delegates enjoyed a series of inspirational speeches.
Speakers included Angela Opie, CFRS' Group Manager, who became one of the county's first female firefighters in 1996 and shared with the delegates an insight into her career's journey, including the progress made and challenges faced; and endurance fell-runner Sabrina Verjee, who spoke of the determination and mindset it has taken her to break two world records.
Practical sessions then included an Aerial Ladder Platform (ALP) demonstration, the Firefighter Challenge endurance course, a road traffic collision exercise, as well as an Incident Command workshop and a session on the Menopause presented by Dr Cath Munro, GP and Menopause Specialist.
Rick Ogden, CFRS' Chief Fire Officer, said: "We were proud to host the Women in the Fire Service's regional event.
"On behalf of myself personally and the service, we are absolutely committed to equality in the workplace, and events like this highlight the opportunities in the fire service that are available to everyone.
"The feedback we've had to the event has been tremendous and we're pleased the delegates got so much benefit from their attendance. I'd like to thank everyone who worked so hard to organise the event."
Jenny Nangle, the Regional Lead for WFS, said: "As a region we are committed in delivering events such as this and our thanks go to Cumbria Fire and Rescue Service for hosting a fantastic, informative event."