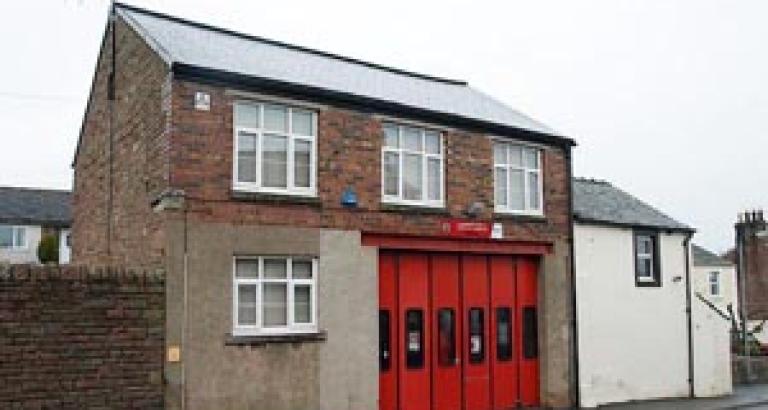 Our stations
Lazonby Fire Station
Lazonby Fire Station
Banktop
Lazonby
CA10 1AJ
United Kingdom
Lazonby fire station is staffed by On-call Firefighters and houses one fire engine.
The risks are mainly residential, though local industries include a large bakery, agriculture and forestry. Firefighters attend a wide range of incidents including property fires, grass and heath land fires and road traffic collisions.
Drill night
Wednesday 1900hrs
Area
Westmorland & Furness
About Lazonby Fire Station
Local stations
Penrith - 8 miles
Carlisle - 14 miles
Alston - 18 miles
7,600 population
Crewing type
On-call
Fleet
Lazonby is a village and civil parish in the Lower Eden valley, about 8 miles NNE of Penrith. The village is quite large by local standards, offering a number of amenities to its local inhabitants which include, two public houses, a primary school, a co-operative store and post office, swimming pool, railway station and a large bakery.
In recent years many new housing developments have sprung up in the village, with the village being mainly lived in by people who work in Carlisle and Penrith.
Further information for this fire station is available on a number of themes at the Cumbria Intelligence Observatory, including:
Population 

Crime and Community

Health and Social Care

Housing

Economy and Employment

Environment

Children and Young People
Please visit www.cumbriaobservatory.org.uk and choose a fire station area for your particular theme of interest.
The area contains:
1 Heritage site: Long Meg Stone Circle
2 Grade I listed buildings and 18 Grade II listed buildings
3 Sites of Specific Scientific Interest
1 Site Specific Risk, Eden Valley Minerals Ltd
There are no significant flooding risks identified within the station area
The risks are mainly residential, industries include the large bakery, agriculture and forestry.