On-Call Appreciation Events launched
Cumbria Fire and Rescue Service has launched a series of appreciation events to recognise the outstanding contribution of its on-call firefighters – and their support networks.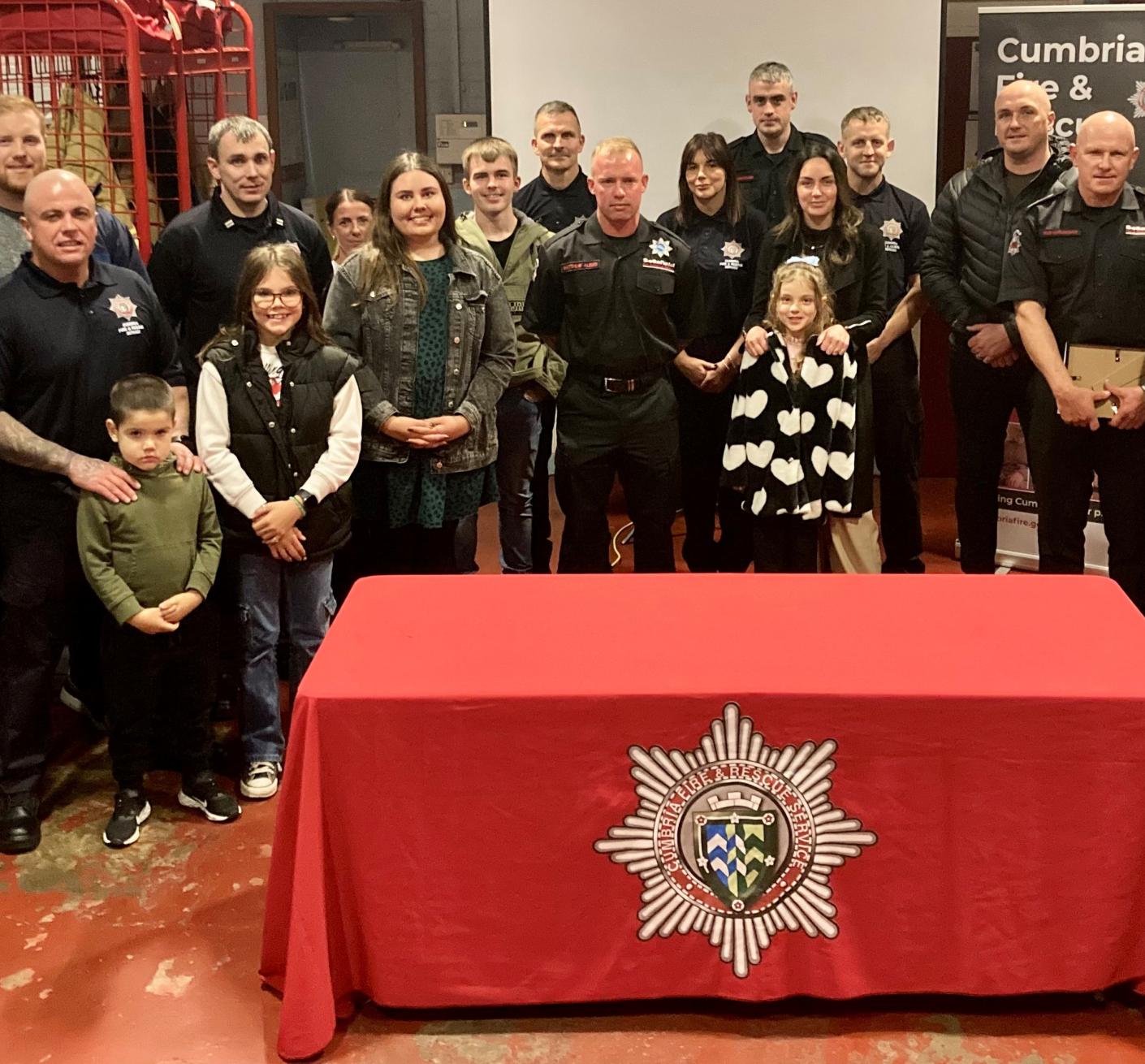 The service is holding gatherings at all 36 of its on-call stations across the county, starting with Appleby last week, Egremont and Kirkby Lonsdale this week, and then continuing throughout the rest of 2023 and into the new year.
The events celebrate dedication of the service's on-call firefighters and the commitment they provide to their communities. The events also give the fire service and the firefighters the chance to thank their families and their primary employers for the vital support they provide.
Angela Opie, Cumbria Fire and Rescue Service Group Manager and event organiser, said: "This has been a fantastic start to this year's on-call appreciation events, they are proving to be a huge success.
"It is such a proud moment and is so nice to see on-call staff, their families and employers coming together so we can thank them for their amazing support they give to Cumbria Fire & Rescue Service and their communities."
The events include a presentation from the Station Manager on the role of the on-call fire service, before certificates are presented to the firefighters, their families and their employers. Guests are then given the opportunity to tour the station and view demonstrations of the vehicles and equipment used.
For more information on becoming an on-call firefighter, click here.